PINE ISLAND AMERICAN LEGION POST 136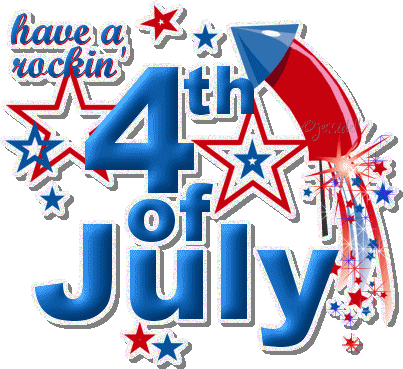 Attention 4th of July, 2016 is coming Attention
Again, the American Legion Post 136 is proud to be hosting the 4th of July celebration. This GREAT EVENT is for all good American Citizens, families and children to come celebrate our Independence that we all enjoy. This is a great day for everyone to reflect what a great place America is to live. We are the Home of the Brave and the Land of the Free. The Legion is open to the public the entire day and Hamburgers and Hot Dogs will be served after the parade.
Parade Festivities: The parade will leave the Winn Dixie parking lot at exactly 10:00 AM and head north on Stringfellow Road to the Fire House at the center. Stringfellow Road will be closed at 10:00 AM until the conclusion of the parade.
Fire Works: The fireworks are a WOW moment and open to the public starting at dusk. Fireworks will be held at the American Legion located at 4106 Stringfellow Road with ample parking. This is quite an event and we encourage everyone to come and enjoy the show.
This is a costly event and The American Legion is asking for donations from the public and business's to help fund this special event. Feel free to send your donations to the American Legion Post 136, PO Box 776, Saint James City, FL 33956 or drop it off at the Post at 4106 Stringfellow Road. Please mark all donations ATT: 4th of July.
Since our charter on July 1, 1980 American Legion Post 136 of Florida has been welcoming Veterans from all branches of our Armed Forces. Today, we continue to welcome all military personnel servingerving our country. Joining our Post enables you to continue serving your God, Country and Community. Our mission is to implement the goals embodied in our preamble below.
For God and country we associate ourselves together for the following purposes:
To uphold defend the Constitution of the United States of America; To maintain law and order; To foster and perpetuate a one hundred percent Americanism; To preserve the memories and incidents of our associations in the Great Wars; To inculcate a sense of individual obligation to the community, state and nation; To combat the autocracy of both the classes and masses; To make right the msater of might; To promote peace and good will on earth; To safeguard and transmit to prosperity the principles of justice, freedom and democracy; To consecrate and sanctify our comradeship by our devotion to mutual helpfulness. The American Legion was founded in 1919 on the four pillars of a Strong national security, Veteran's affairs, Americanism and Youth programs. Legionnaires work for the betterment of their communities.
We continue to focus on service to veterans, their families and their community through many venues. We work hard at supporting many programs both locally and at eh county, state and national level. Our visibility in the community is continually emphasized to amplify our commitment to the veteran. Botom line is we have high standards, limitless vision and a super strong sens of community.
We have an active and exceptional Auxiliary, Sons of the Legion and Legion Riders organization. We celebrate our ladies and men of these organizations and are so much stronger for their continued support and participation.
Our dues are $45.00 per year.
Join our Post as a Sponsor. (click Sponsor Button for details). 100% of the monies raised are given back to the Pine Island, Cape Coral and Fort Myers community. Help us to continue sponsoring Scholarships for our children; give aid and assistance to our local needy Veterans and their families. Help us to continue to support financially worthy community programs and projects.
e-mail Post 136 At - legion136@comcast.net