Pine Island Post 136 Presents
Colleen and Ray LoRae
Just the Two of Us" featuring the talented Colleen and Ray LoRae specializes in music for the Baby Boomers - Performing a wide variety of hits from the 50's, 60's, 70's, 80's, standards, doo-wop, ballads, country and pop. Ray and Colleen believe that music has a magical way of touching hearts and bringing memories to life again. They love singing songs that bring back memories of a couple's first date, their first kiss, their senior prom or their wedding song. There is nothing like singing the perfect song and watching the stars twinkle in the eyes of a couple dancing cheek to cheek and falling in love all over again.
Sixty-40
THE CLASSIX BAND
The Classix have been performing those dance hits from the 50's to the 80's in SWFL for over four years. Our play list including the Golden Oldies, Rock & Roll, Classic Rock, Southern Rock, Motown, Blues, Soul and Disco. Come down to Pine Island American Legion, And Enjoy Our Music Just For You.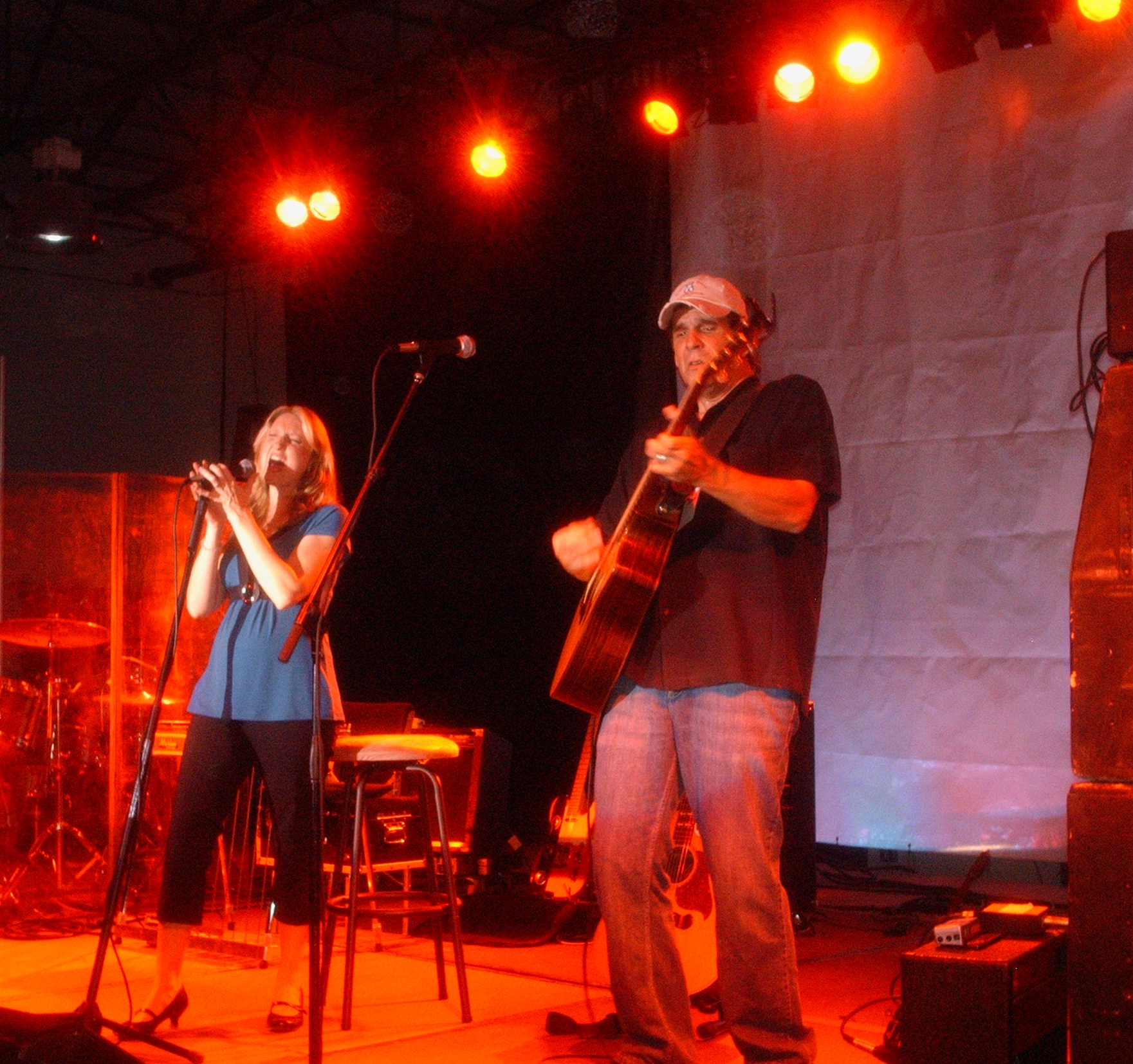 GARY AND KERRI
Gary Ray Harvey, born and raised in Amarillo, Texas has played guitar with a variety of artists including Jim Morris and the Big Bamboo Band, The Platters, The Coasters, Jimmy Collins and he has performed at Farm Aid with Willie Nelson. Gary, as lead guitar player, could be heard and seen in the music video for the hit single "I Love Texas" in 1991. Gary has written and performed many original songs including "911," his heartfelt reaction to the catastrophe on September 11, 2001, which received global acclaim. Through radio play and broadcast interviews, Gary has developed a loyal and dedicated fan base, which has only grown since joining forces with Kerri. Gary has performed in forty two states and over twenty-five countries during the past twenty-five years.
Kerri Lynn, a Florida transplant from New Jersey, started her singing career in her church's choir and has since catapulted into the top 40 scene. While singing backup for Rod Stewart, performing the National Anthem for thousands in packed arenas, she still found the time to perform with various local & regional variety/show bands. Her four year career with Gary has allowed her to further develop herself as a singer. With diverse vocal ability, she can be heard singing anything from Patsy Cline to Melissa Etheridge as well as the multitude of original songs that she and Gary have written.
Gary and Kerri started out performing mainly in Southwest Florida, but their talent and determination have taken them on a whirlwind of public and corporate performances throughout the United States. Gary & Kerri are the perfect duo for fairs/festivals, private events, corporate functions or virtually any other event.
In November, 2007 the two answered a request to enter "Can You Duet," a contest hosted by CMT in association with "American Idol" producers. In December, 2007 they produced a dvd and submitted it to the California office, in return, Gary and Kerri were invited to come audition live in Nashville, TN.
As of September, 2008, Gary & Kerri have recorded "911 / National Anthem," "Live At The Southwick Inn" and "Nice to Meet You," and now thier most recent single "Ain't No Doubt".
Today they have well over 2500 performances together as a dynamic duo.
Lonza Bartlett
Lonza's musical talent blossomed at an early age in Elizabeth City as he sang gospel music in the choirs of St. Stephen and Cornerstone Missionary Baptist churches. Several members of Wilson Williams' Platters scouted his talent when he was singing at a Gospel music festival at the Harborside Event Center & Centennial Park, a waterfront park in downtown Fort Myers, Fla.
Bartlett was introduced to Wilson Williams and the members of the Legacy Platters through a drummer that he had performed with in the early 1990s with Kenny "Babyface" Edmonds & Manchild. "I came back to the roots, man," says Bartlett. I realized, though I was traveling around the world doing the R&B thing, I needed to get back to the foundation... so I got into the ministry."
Over the past 10 years Bartlett has lived in Elizabeth City off and on while working on his Gospel recording career. He's performed with Gospel greats such as Kirk Franklin and has been working on his own recording label, Elanje Records, Inc.
Lonza Bartlett wasn't even born when The Platters and lead singer Tony Williams belted out some of their greatest hits, such as "Smoke Gets in Your Eyes," "The Great Pretender" and "Only You (and You Alone)" for the first time, but Bartlett has been the lead singer for "Wilson Williams' Platters," touring the country.
Bartlett has performed in Atlantic City, Philadelphia, Las Vegas just to name a few. The group is also preparing for a European tour, and they also made a concert stop in Elizabeth City, NC on at the College of the Albemarle. A lady once told me that she closed her eyes and listened and it took her back to when she was a teenager," says Bartlett. "It's (the music) not about me, it's about capturing a time when these people can go back and enjoy." As for crooning the sounds of yesteryear, Bartlett says the music is all about substance.
In the meantime, he's crooning some of the most well known doo-wop hits to come across the American music scene over the past 60 years as a legacy member of the Platters.
Lonza Bartlett is sharing his talent and keeping the importance of the music he is singing and recognizes its impact on the world.